Interlinked specialises in no hassle automated backup plans that offer cost effective data protection.
The data sitting on your server is critical to your business and its ongoing operation. The importance of backing up your data and having a disaster recovery plan in place cannot be underestimated.
What is Disaster Recovery?
It is the process relating to planning for retrieval or continuation of an organisation's vital IT infrastructure after a natural disaster or human error. Organisations should look at disaster recovery as a form of insurance. At Interlinked we prepare no hassle plans customised to your business and offer cost effective protection.
Disaster Recovery plans are offered under our Premium Backup Package.
Keep your business data protected. Datto's state-of-the-art technology and infrastructure can protect your business from downtime, even if your physical hardware has been destroyed. Complete family of enterprise business continuity solutions, available in both physical and virtual platforms, built from the ground up, for businesses of every size. When downtime isn't an option, Interlinked is the partner of choice to assist your business achieve business continuity.
If your business relies on data in the cloud, Datto can protect your critical information from the most likely form of loss: humans. Accidental deletions, ex-employees, even malicious activity — Datto technology backs up, protects and allows you to instantly restore accounts and data so business can return to normal.
Datto Backupify is the leading cloud-to-cloud backup and recovery solution for software-as-a-service applications!
Datto Backupify delivers simple, automated, and secure backup of data in cloud apps. You'll be able to protect your organization from data loss caused by user errors, meet legal and compliance needs, and manage the employee lifecycle effectively with Backupify. Find, restore, and manage your cloud app data with Datto's Total Data Protection platform.
Benefits of Interlinked Backup and Data Protection Services:
Completely automated hassle-free backups
Image based backups allowing for swift recovery of data across different hardware, minimising downtime
Real time alert and monitoring to ensure any issues are fixed for smooth running of automated backups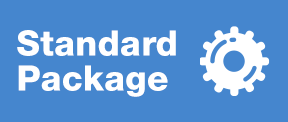 Remote Management
Local Image Based
Alert & Monitoring
Audit & Configuration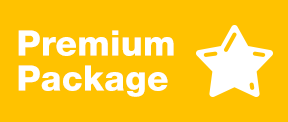 Remote Management
Local Image Based
Alert & Monitoring
Audit & Configuration
Daily Reporting
DR Planning
Business Continuity
DR Plan Configuration
DR Plan Monitoring
24/7 Support
It all starts with a FREE review
At Interlinked we align our services with your business goals and challenges. That is why we start by scheduling a free consultation to understand your business needs, demonstrate the savings our solution provides, and conduct a complimentary IT Audit on which we base our solution. Book your FREE review now on 1300 302 207 or by completing the form on this page.