Telstra Business Accredited Dealer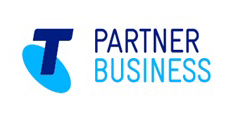 Telstra Business Accredited Dealer
With the world of communications and IT rapidly evolving, it's never been more important to get the right advice from experts who understand business. And that's where interlinked as a Telstra Business Accredited Dealer can help.
Our company has been specially chosen for our demonstrated experience, knowledge and commitment to providing business communication solutions that deliver results. You can trust in our expertise in the field and rest easy knowing that you're getting the highest standard of telecommunications advice. We will take the time to understand what's important to your business and show you how to achieve:
greater efficiency
increased productivity
a competitive advantage
When you talk to us as your Telstra Business Accredited Dealer, you can be sure that we understand the unique needs of your business. Every Business Consultant has completed extensive training to become a certified specialist in business communications, which means we can individually tailor the right mix of communication solutions to suit your business requirements. We can also recommend services that are fully scalable – so you can expand your communications as your business grows.
Click here to find out more about our Business Phone Systems
Click here to find our more about our Business Mobile Solutions
Discover how interlinked, as a Telstra Business Accredited Dealer, can provide tailored solutions for your organisation. Speak to us today on 1300 302 207 or by completing the form on this page.