Solutions made for your business
Our development team build and deliver tailored business solutions for your business that are not readily solved by off-the-shelf products. As a Microsoft Gold Certified Partner, the .NET Framework allows us to design and build custom applications with visually stunning user experiences and seamless and secure communication. These custom solutions cater for a range of platforms, from desktop to web.
Types of Business Solutions
Customer databases
Customer ordering, registration or workflows
Suppliers portals
Training registers
Online assessment systems
Problem resolution systems
Recruitment systems
Our development team will keep you updated along the way with regular feedback and prototype releases, providing maximum visibility of progress and keeping projects on track, on budget, and to your specifications.
What is .NET?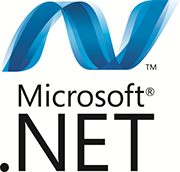 .NET Framework (pronounced dot net) is a software framework developed by Microsoft, and is a popular development platform for building apps for Windows, Windows Store, Windows Phone, Windows Server and Windows Azure.  It includes a large library and provides language interoperability (each language can use code written in other languages) across several programming languages. The .NET Framework provides a comprehensive and consistent programming model for building applications that have visually stunning user experiences and seamless and secure communication.
It all starts with a FREE consultation
At Interlinked we align our services with your business goals and challenges. That is why we begin by scheduling a free consultation to understand your business needs and demonstrate the benefits our solution provides. Book your FREE consultation now on 1300 302 207 or by completing the form on this page.